We have a different approach. A visual approach.
We use visual analysis to show in great detail the competitive differences that drive productive decision making.
Our reports were developed out of necessity and the format was honed over the last several years to provide a comprehensive overview and detailed deep-dive analysis that compares mobile applications to competitors to further improve the interface, usability, design, and function for your apps.
You don't just see above-the-fold, you see the entire app, every screen, side-by-side. This holistic view is crucial for app development and cannot be found anywhere else.
Our client list is made of 1M+ download app companies. We love providing all of the details that create great change. Our contextual analysis is impressively unmatched.
While we have standard report templates that we recommend, we build custom reports that are specific to our client needs.
Report requests come from the executive teams, marketing teams, UX teams, design teams, and development teams. We also offer high-level SEO, SEM, and ASO reporting. Our reports are typically shared company-wide and loved by all who view them.
Click to download a sample or schedule a demo to learn more about Apps Reporting.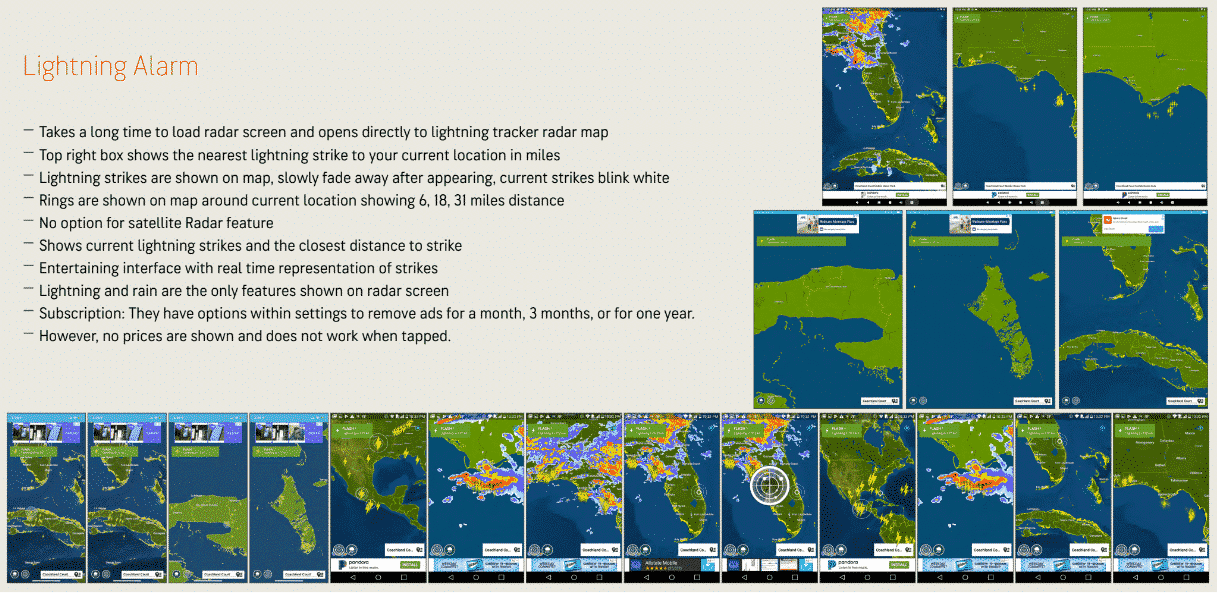 Lightening Element Competitive Analysis from Lightning Alarm App